Quran Learning Online Overseas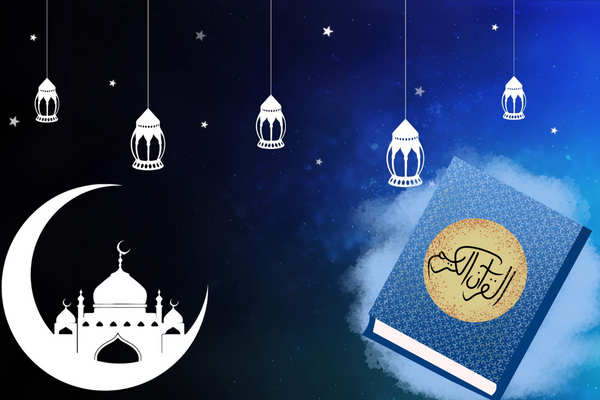 Why do we need to learn the Quran class for children? The Qur'an is the Book of God and the expression of Allah SWT composed of it. All Muslims are interested in teaching the Koran to their children at a very small age so they might know how to study the Quran online. Also, this is the best age for overseas students to take the Quran learning class in US, Australia, Canada & England, or at this age, they get every expression of the Quran into their minds.
People sent their children to the mosque or Imam's house in the United States, Australia, and Canada. Some guardians like to take the Quran class for children online because of the hurdle of time and work. The online Quran Academy for children is also very feasible and valuable such as face-to-face learning. Indeed, even children can memorize the Koran and learn prayer and prayer too. You can be vigilant for your children and Quran online teachers and assess learning procedures too. So you stay at home, save your valuable time and assets and enjoy learning with children.
The web sites like smart Quran academy pay special attention to each student. One teacher is only for each student to ensure special attention to better Quran learning. This is the optimal choice for some family members who are interested in learning. They can get the right learning time with the Quran teacher. These sites have a female teacher for female students who are comfortable with women.
In a very short time, your child will be able to read and learn Quran with Tajweed without error. No problem, how old are you, and how busy your schedule is, but if you don't get the opportunity to learn to read the Quran, get a free Quran test class for easy and affordable online Quran classes.
Advantages to Learn the Quran Online:
The Quran learning program is very easy, affordable, comfortable, and can be accessed by everyone. It is very difficult to find the best teacher for Quran learners. Especially if they are in a non-Muslim state. The online Quran learning websites like smart Quran academy has been designed specifically for Muslims to hire the Quran teacher at home. There is a great class environment that teaches you about sharing in an interactive session. Learning sessions in and cover all kinds of basic concepts. Some experts make you learn about the smooth perspectives of the Koran. They always emphasize the true pronunciation of Arabic words from the first day, so after taking a few classes feel the difference in the reading of the Koran.
Prophet Muhammad (P.B.U.H) said:
"Indeed, God wants that the Qur'an can be read in the way it is revealed."
Internet technology has eliminated all types of problems in the process of information and learning online is one of them. Here are some of the benefits of online Quran learning
Affordable and comfortable
Saving time
One on one teacher and student interaction
Student-centered classes
Advanced technology awareness
Learn throughout the world
Time as per your convenience
The best online Quran class:
Online Quran Teachers are very popular throughout the world because everyone can enter easily. Previously it was not easy to find a quality Quran instructor. But miles now it's not difficult to get the right to enter the Professional Online Quran Training. Even if you live in this area with little or no Quran Institute. Then an online Quran instructor allows you to examine various guides to meet your non-secular education.
The methodology of online Quran learning
Teaching God's Book is a noble accomplishment and also a serious task. So online instructors carry out higher to meet the expectations of students from various levels. The students' performance measured should not only best in terms of Quran online coaching but also in terms of behavior and their attitude. People may not be able to attend the Quran class directly free. Because of the internet provisions, a modern methodology to learning is open to us.
These online websites teach the student step by step about this online course and bring students to the top-level to study the Koran reading online with Tajweed. These sites teach students in a way to get guaranteed results. Their experienced teacher analyzes the capacity of students, maintaining class discipline pleasingly teaches the student. After only 3 to 6 months of training with Tajweed to learn to read the Quran, students start reciting themselves in the best ways and accents adopted as qualified teachers. This cycle is fun for children and they like to take lessons full of activities.
These Online Quran learning courses are particularly designed for adults and children to learn & understand Quran from the very beginning. This course is a first step towards reciting & learning the Quran with Tajweed for absolute beginners.
Teachers at these sites to attend kids based from overseas especially from the USA, Toronto, London, etc. are extremely helpful and patient with their knowledge, whatever your age is, they just make you start reading the Quran in Arabic letters. You can choose to attend the classes at an appropriate time, with those teachers using voice or video calls.
Upon completion of these courses, you'll find yourself Reading Quran with a proper accent and tajweed. Additionally, basic Islamic educations like Duas, Prayers, and Six Kalimas, etc. will also be provided.
Understanding of Arabic Letters
Correct Pronunciation of Arabic letters.
Understanding of Short Vowels.
Understanding of Long Vowels.
Understanding of Rules of Raa
After going through these courses, students become able to read the Holy Quran with the correct pronunciation. Get equipped with the learning of the Quran from professional and qualified Quran tutors.
As the Quran is the leading source of guidance for all humanity, in particular for Muslims. Therefore parents should ensure that the youngsters get the right education of the Quran. Thus, Muslim parent should attempt their first-class to offer satisfactory Quran training to their kids. To be a Quran teacher is a brilliant distinction, special honor, and recognition. It is the obligation that is performed with the blessings of angels and prophets.
To convey the phrases of the Quran and its authority to the subsequent generation, the Quran teacher desires to be very knowledgeable, punctual, and practical to be a role model and having profound know-how of Tajweed to teach Muslim Kids and Adults, especially from non-Muslim states. Parents must inspire their kids to read and love reciting the Quran. The love of the Quran always guides them to choose the righteous path in their life.