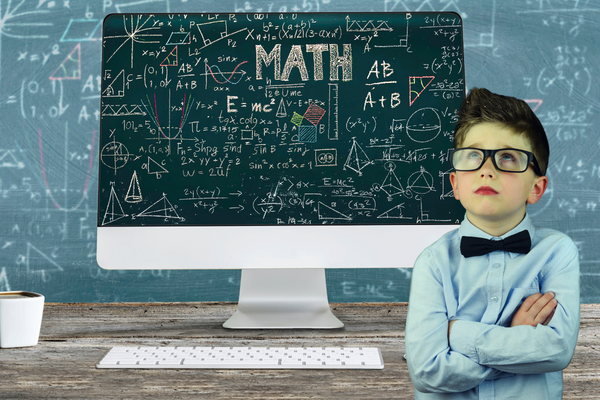 You can get all the knowledge you need to understand fundamental or complex mathematical ideas via online math classes. Many people have difficulty learning mathematics. Whether it is advanced level math or beginner level, every person requires math guidance. Despite the fact that it is necessary for a wide range of academics, interests, and vocations. If you need math assistance, start with these courses.
Factors To Consider
Reputable Professor
Brief Content
An Appropriate Level For You
Advantages Of Online Math Classes
Even a quick Google search will yield dozens of alternatives because there are so many online math courses accessible. Consider the following factors to avoid making the wrong choice.
You are not required to pick a math teacher who has a calculus Ph.D. However, you do require a teacher who is well-versed in the fundamental ideas of the level of mathematics you wish to master. Check the professor's profile to determine their level of experience before enrolling in the course. You have to check how much experience he/she has in math.
You could find it challenging to understand the multiple parts of mathematics, especially if you don't have a strong background in the subject. Find a teacher who can clearly and concisely explain the subject. To find out what other students have to say, read the reviews in advance.
An Appropriate Level For You
Finding the appropriate level math course for you is the first obstacle you must overcome. Each academy or school is offering a different level of mathematics. Some could be better for teaching calculus than others for teaching algebra. In order to ensure that the material covered meets your learning needs, check the syllabus in advance.
Advantages Of Online Math Classes With Advanced Technological Innovation
The education consultants and math researchers conducted extensive research before concentrating on technology. Mathematicians believe that students should have access to online math courses that use cutting-edge technology. Apps for technology are used to practice math. Technology is appreciated by math educators because it offers engaging options for mathematics teaching. They employ interactive media for a diverse range of topics. Students can quickly absorb and understand thanks to the personalized lessons and notes provided by math apps. Here are some advantages of using technology to teach math:
1. Visualizations and Dynamic Explorations
Do you wish to manage student engagement by making math more visual? According to studies, learning math involves using the brain in a significant way. Researchers in the field of neuroscience have studied mathematics and discovered evidence of symbolic number calculations. Math chapters like algebra and geometry are designed with interactive visualization in online courses with the help of new technology. This can make it easier for students to practice math sums.
2. Relate Mathematical Concepts to the Real World
Online math classes may improve analytical thinking skills. Therefore, it could improve your ability to solve complex problems. These online courses prove to be very practical and adaptable learning resources.
To assist the students in completing their assignments, the professors employ a variety of technology. With the help of a problem-solving worksheet and a calculating board, they can figure out the sums. These technology tools were created for online courses to make mathematics learning simple.
Students can now practice math anywhere with the help of a smartphone and a tablet. The most challenging math concepts can now be easily learned while playing games or listening to music. The professors also provide a few examples from the real world. In this approach, it is simple to make the connection between games and the real world.
3. Custom Math Instruction Using Technology
Some online math courses combine custom instruction with technology. Ask how? Two students can be given separate curricula with the use of technology. Technology can be used to create content in a unique way. These applications must be familiar to both teachers and students. This can make learning simple and beneficial for all of the math chapters.
Users can participate in the quiz competition and respond to the questions on the virtual whiteboard. Students are frequently given access to videos on particular topics. The approach of studying through videos can make it simple to practice and remember math formulas. It has been demonstrated through science that watching movies can help students learn actively and quickly.
The renewed interest in math and the development of quantitative proficiency will lead to several professional opportunities. However,  math is a fundamental component of several professions like engineering and computer development. A solid grasp of applied mathematics concepts is required for several professions.
Many real-world issues can be resolved using the mathematical knowledge and abilities that have been acquired. Calculating costs, understanding mortgage rates, and navigating percentages all become easy when you are good at math. Without technology, the world as we know it today would not be possible. Even architects utilize mathematics to plan and create buildings, and artists include proportions in their artwork.