What If I Want to Improve My Quran Recitation and Tajweed?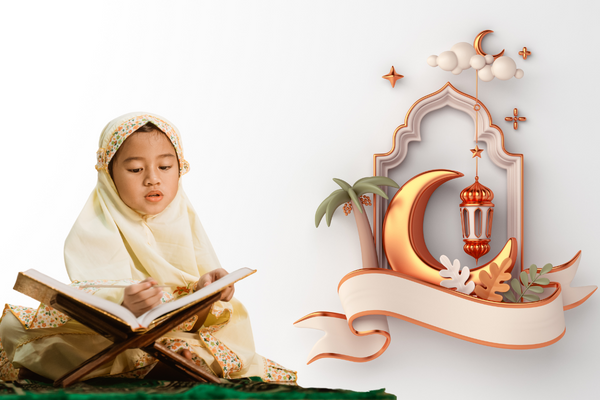 It is the dream of every Muslim to learn and recite the Koran. Al-Quran is the holy book of Islam and has divine knowledge that determines the right path. However, it is not easy for anyone to study the holy book if they do not have knowledge of the rules of Tajweed. Tajweed is a term used to refer to a series of rules used to read the Koran and it is the best way to do it. The main purpose of the Tajweed rule is to make students fluent and expert in reading the Koran. Tajweed rules are based on the sound understanding of letters, pronunciation, and special letters used in the Koran.
To learn the Quran with Tajweed is one of the most valuable things for every Muslim. When you read the Quran, you want to feel every word. Many people like the idea that they can read the Koran as the Prophet Muhammad (saw). That's when Tajweed plays a role. There is no prohibition on how you read the Koran because people who are different from various regions have different languages and different dialects. However, when you study the Quran with Tajweed, you go exactly according to the rules. You increase your pronunciation of each word and letter and read with authentic accents.
Quran learning for kids has become quite an easy task with the new trend of learning the Quran online. Today, it is possible for you to learn Quran and make your children learn it right from the comfort of your bedroom. Furthermore, you don't have to drive to a mosque for your child to learn. Through online websites, you can give your child the education of the Quran you have always dreamed of.
Understanding and learning the Quran with Tajweed rules can offer incredible benefits. Therefore, it is the dream of every Muslim parent to see their child learn Quran with Tajweed. But, this is easier said than done. Previously, it was very difficult to find good teachers who had an understanding of Tajweed and could pass on their knowledge to kids. Nowadays, parents have the option of letting their kids learn the Quran with Tajweed online right from the comfort of their homes. This is an amazing and convenient option for children and parents alike.
How to Give Your Kids a Comfortable Environment?
Quran learning for kids through online websites does not mean they will have to read the Quran with some pre-recorded lessons. The good thing is that your child gets to learn everything from a teacher who teaches them life. It is up to you to pick a Qari or Qaria means male or female Quran tutor. If you are more comfortable with a female teacher, you can choose a Qaria and vice versa. These teachers provide your child with proper guidance; not only do they give lessons on how to read Quran but they also teach other Islamic values that matter a lot in the life of a child. These values help them become good Muslims.
Making Online  Tajweed Learning Easy
Learning Quran with Tajweed can be extremely difficult when a child has to rely only on theoretical notes. That's why teachers choose fun-filled and easy ways to teach them tajweed. This is why live teachers matter a lot. They can tell your child the exact way to pronounce certain letters of Arabic, so students can recite Quran just like Prophet Muhammad (PBUH) told us. Most of the Quran learning for kids offered by online websites is very affordable. It is because most of the teachers join this profession for the purpose of preaching Islam and since they are doing such a noble thing, they want to earn only as much as they need.
No Age limit for Quran learners
As kids are learning Quran, adults too can start to learn Quran with Tajweed if they wish to. Islamic education is not bound by age, sex, background, or ethnicity. You can always try an online course before paying for it. Most of the websites offer demo periods wherein you can try the tutors before you pay them. There are several types of packages to choose from. Some packages are specifically designed for whole families. So, if you are planning for your kids to learn Quran with tajweed, you can pick a website like the online Quran Academy that offers Quran education through an online medium.
Whether you live in an Islamic country or a non-Islamic country, you need not worry about Quran learning for kids, because now there are online Islamic institutes available that give lessons on Quran all over the world using the internet as a source. You can easily have your kids learn Quran with Tajweed online.
Be Smart While Choosing Your Teacher
Keep in that online lessons don't mean that your child will be taught through pre-recorded lessons or software. There are professional teachers who are willing to teach your child in live sessions through platforms such as Skype. These classes are quite interactive and you can enable your child to learn the Quran with proper Tajweed and gain a better understanding. You can do thorough research online to find a teacher who is skilled enough to teach you or your kids. The teachers are willing to provide you with a demo session so you can judge for yourself if they are suitable or not.
Benefits for Working Parents
Working parents find it very difficult to drop and pick their kids from Quran learn centers or mosques where they can find a capable teacher. This problem can be eliminated when parents opt to let their kids learn Quran with Tajweed online. There are many benefits of online learning but few are as follow:
One of the greatest benefits of this option is that the lessons can be scheduled at your own convenience.
You can choose timings that suit you and your child and work it out with the teacher.
There are a number of websites that specialize in providing you and your kids with online Quran recitation lessons with Tajweed.
Another huge benefit of allowing your kids to learn the Quran with Tajweed online is that it is quite affordable.
Transport costs are reduced for both parties as you don't have to leave your house and neither do they have to come to yours.
Services like Skype are used, which are completely free and offer the same benefits as a face-to-face class.
Your kids don't have to depend on theoretical notes for learning and reciting the Quran with proper Tajweed. The right teacher can provide them with the necessary guidance and they will soon be reciting the Quran in its authentic accent.