Improve Quran Pronunciation And Recitation
Why Should I Focus on Tajweed?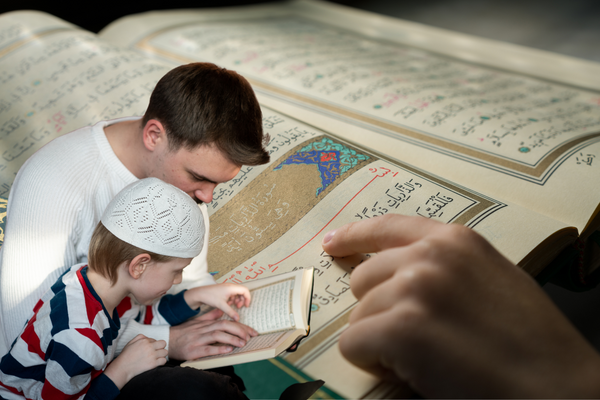 Tajweed is a wide topic. Tajweed means to pronounce Arabic words in an accurate manner. Quran Pronunciation in Arabic words is a tricky task. Anyone who is reciting Quranic verses should know the rules of tajweed. If we pronounce a word inaccurately, even in the case of a little inaccuracy, the meaning of that word is changed. So, the whole verse and its meaning will be definitely changing. That is totally unacceptable. We offer you to learn Quran with tajweed, translation, Tafseer, Quran hifz, and many other online classes at the comfort of your home, at a very cheap rate. They are all quality courses.
The main reason, to focus on tajweed is to gain sawab. We always wish to gain more and more pleasure from Allah. So we recite Quran. But if we do not know the exact pronunciation of each Arabic word, we cannot find the pleasure of Allah.
let us see what our Prophet (S.A.W) said.
As the Nabi (S.A.W) once said:
Explanation: learn Quran even if you have to go to China.
Our beloved Prophet said:
Explanation: The person who learns and teaches Quran, is best amongst all of you.
As everyone knows that tajweed is a technical topic but learning the basic rules are easier. It is a good choice for kids and beginners to improve Quran pronunciation. You can learn this in a short period of time. Although the articulation and characteristic of Arabic words are time-consuming and a difficult task. You can join our online academy. We invite every type of learner, i.e., beginners, intermediates, or advanced ones.
Why Should People Join the Online Smart Academy?
As everyone is scared about the corona, they prefer to be at home.
Kids:
There is usually a security issue for the kids while going out, especially in Asian countries. So, moms always worried about their kids when going out to learn Quran e Pak. We offer a very good, nice and experienced staff including male teachers as well as female teachers. Our different courses and classes of Quran pronunciation, tajweed, Dua learning and many others are present. We offer our courses to kids from the age of 3 years. Our teachers are regular and available at flexible hours. The best and unique thing is that your kid is the only student in this online class. Many parents complain about the lack of concentration from their teachers on their kids. So, at the study hour, all concentration will be on your kid.
Adults:
Nowadays life is so busy and full of hustle-bustle. if we are not good at tajweed or feel difficulty while reading Arabic, this makes a big hurdle while reciting Quran. Learn and recite Quran and focus on tajweed with our experienced teachers at the comfort of your home. Due to your busy routine, we offer you to choose time according to your schedule.
Some adults feel shamed while going to a madrassa in elderly age. They are scared to expose themselves in front of someone. They have a fear of being judged, what people will say after knowing, they do not have enough grip on recitation. 
Some people are so shy. They can't learn in the crowd. Here is the solution. You can take online Quran classes and the best thing is that no one can see you except your teacher.
Oldies:
Now come towards the last category; old person. As Islam always welcomes you to learn Quran at any stage of life. If any aged person could not manage to learn tajweed due to some issue, we warmly welcome him/her to our online smart Quran academy.
The United Kingdom and All Other Non-Muslim Countries:
In non-Muslim countries, many brothers and sisters find it difficult to learn tajweed or Tafseer. Online Quran class is best for them. Many of our brothers from the UK told us that if they find online teachers from other Muslim countries, there will always collapse in time table because of the time difference. But join our course or make a schedule with your time flexibility. We offer courses with maximum services and minimum money.
Join our smart Quran academy online and I promised you will enjoy reciting Quran.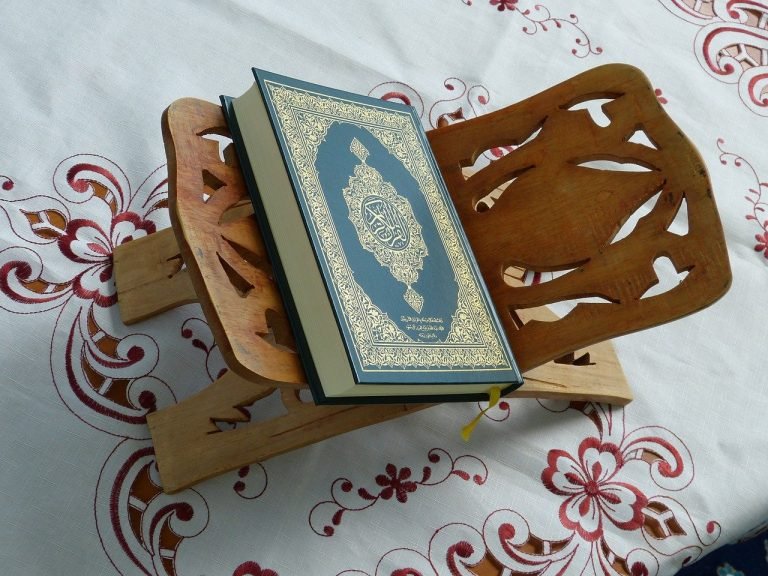 In 2017, two sisters contacted us. Both were the students of M.B.B.S. They had a tough lifestyle. They reach us with an issue while reciting Quran-e-Pak. They told us that they make many mistakes while reciting Quran. They try to manage time, in which a sister listens and point out other's mistake. So, they may improve their mistakes. Because of their hectic routine, they can't manage this routine. We had arranged a qualified female teacher for them. They had learned the correct Quran pronunciation of Arabic words, tajweed of Quran. They even clear the advanced tajweed level. Now they are both doing hifz of 30th para by giving just half an hour from their busy schedule.
They want us to share their story publicly to motivate others.